By Chris Welford on 9th June, 2021 in Coaching, Getting Help and Support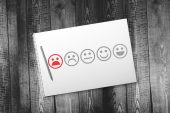 A guest blog post for Sixth Sense Consulting by Sarah Clapperton Many people remember their initial experience of 360 feedback; perhaps the first time they heard how their colleagues really see them.  The most effective leaders I meet tend to have embraced this sort of feedback and have adapted their...
By Chris Welford on 2nd February, 2021 in Feelings and Emotions, Getting Help and Support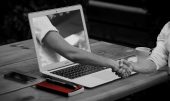 Despite the fact that companies will frequently say that 'our people are their greatest asset', the reality is that many leaders and managers find emotional issues difficult to deal with.  All too often the so-called soft stuff is quietly brushed under the carpet! The last year has been a "Coronacoaster"...