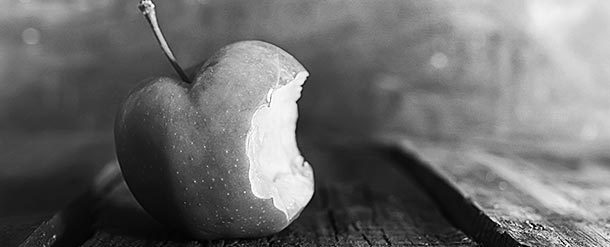 These short, interactive bite-size modules give you all you need to know in as little as two hours!
Using accelerated learning methods, they deliver the knowledge and tools for personal change in a fast and efficient way – perfect for a short course or a true bite-size lunchtime session!
Our sessions are facilitated by experts in the field of personal and professional development, people who know how to get information across quickly and effectively.
Meeting Works
Meetings can be a terrible waste of time. Learn how to make meetings effective and enjoyable!
Understand the facilitation process.
Learn how to encourage interaction and input.
Discover how to maintain focus, enhance creativity and reduce conflict.
Practice fast and effective recording of actions.
Speed Works
There's never enough time! Learn how to make the most of the time there is, without overload:
Mind Mapping to record, brainstorm, structure and analyse information.
Speed Reading to skim rapidly through text without losing meaning.
Memory systems to recall facts and figures, names and faces.
The key principles of information, time and workload management.
Positive Works
Harnessing the power of positive psychology can increase your confidence and control. Learn:
Thinking for success – transforming thinking habits to focus on the positive.
Stress-relieving models and techniques.
How to effectively use emotion at work.
Relaxation and visualisation techniques for great results.
Presentation Works
Nearly all of us could be better presenters! In this high impact Bite-size session you will learn:
Techniques for planning and developing your message.
How to engage and interact with your audience.
Making your presentations memorable.
The best use of visual aids and props to capture the attention of your audience.
Body, space and timing – maximising the impact of you!
Image Works
Your presence and style create the critical first impression. Learn how to present an image of confidence and success! Discover:
First impressions – appearance and the power of non-verbal communication.
Dressing for confidence, success and authority.
Adapting your style to suit the situation.
Techniques to increase impact and presence.
Creativity Works
Innovation is an essential part of a successful team and business. Learn to recognise and develop personal creativity through practical tools. Quickly get to grips with:
How to be as creative in work as you are at the weekend!
Your own creative style and how to make the most of it.
Rapid impact tools and techniques.
How to manage your thinking environment.
Balance Works
Take control of your life and manage your work-life balance through a seven-step process to 'Help Yourself to a Better Life'. Invest in a little time to:
Identify what matters most at work and at home.
Break behavioural habits that sabotage life balance.
Learn win-win communication skills to negotiate priorities.
Develop strategies to achieve a balanced life.
Wellbeing Works
Develop positive habits to maintain energy and stamina all day. Learn:
The very least that you need to know about the mind and body connection.
Healthy tips for nutrition.
Practical suggestions for daily exercise.
The importance of developing a supportive environment.
Coaching Works
We deliver Coaching so are in a great position to be able to offer the chance for someone to become your own coach and help others in the process! Quickly learn:
The stages of personal change and what to do at each one.
How to set goals for yourself and others that really work.
How to ask great questions.
The power of positive self-talk.
Communication Works
Can you listen and communicate effectively? There's always more to learn about:
How to come across with authority, impact and presence to understand others.
Assertiveness and adult-to-adult communication.
Adapting your style to the needs of the audience and culture to gain common ground.
Influencing and negotiating skills
Team Works
Understand yourself and how to make the most of working with others. This Bite-size session focuses on:
The most important personality issues in business.
Who am I and how do I relate to my colleagues?
How to develop an open and sharing environment.
Getting the most from different work styles and people.
Feedback Works
Develop and refine your ability to give and receive accurate and constructive feedback. Learn:
A structured approach to giving evidence-based feedback.
What can go wrong when giving feedback, and how to prepare for and overcome this.
How to flex your style for different kinds of people.
Your own reaction to feedback and how to make it work for you.
Delegation Works
Work smarter through discerning what, when and to whom you can delegate. Learn how to:
Analyse the delegation opportunities and people capabilities that you have at your disposal.
Set out clear principles for successful delegation.
Strike the balance between trust and support when delegating.
How to use delegation as a development opportunity for others.
Selling Works
A trouble-shooting workshop to address a specific area of sales or client relationship management issue that frustrates you. This Bite-size session is all about:
Providing you with the tools to review your particular sales problem or issue.
Improving your skills in relationship selling.
Gaining insight into how our perception of a problem can be a blocker to success.
Mastering the 'thought challenging' technique that generates new ways forward.
Resilience Works
Increase your resilience at work and enhance your personal effectiveness. Discover:
What resilience is.
How to set and extend emotional resilience boundaries.
Your key stressors and how to neutralise them.
How to stay sane through thick and thin!
Self Awareness Works
Self-awareness is a pre-requisite for growth and development and lends you strength and confidence that will make you stand out. Focus on:
Understanding what makes you the person that you are
Where your self-image can hold you back
Being realistic about your strengths and weaknesses.
Tools for self-discovery.
Mindfulness Works
Some people say they could write a book on something.. we actually did! "Staying sane in business" We use some of the techniques from the book to discover how mindfulness can be used to enhance wellbeing, mood and effectiveness all in a Bite-size session. Calmly focus on:
A structured approach to giving evidence-based feedback.
What can go wrong when giving feedback, and how to prepare for and overcome this.
How to flex your style for different kinds of people.
Your own reaction to feedback and how to make it work for you.