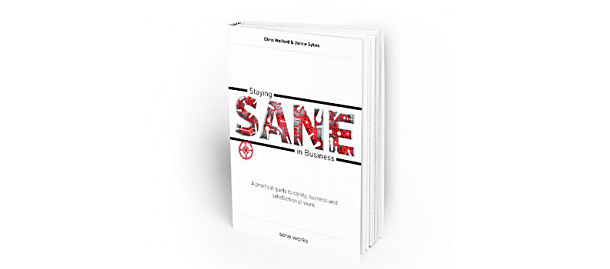 This book will change how you think and feel about work. Packed with expert advice, invaluable tips and empowering exercises, it will skilfully take you, your colleagues and your entire workforce from harried, hassled and hard-pressed to positive, productive and patient.
In a world where work never seems to end, stress can seem insurmountable and the pressure to perform overwhelming, Staying Sane in Business is a lifeline. It provides a practical and highly effective way to take control, gain clarity, break through the barriers to success and navigate a clear path to satisfaction, fulfilment and happiness at work.
Practical, accessible and highly authoritative.
Smart, sensible strategies for keeping your head and staying sane at work.
Fast, focused advice on achieving balance and fulfilment.
Feel inspired, energised and ready to tackle any work challenge.
Price: £15.00 (RRP)
Read the first chapter of "Staying Sane in Business" here
---
---
Biblio:
ISBN: 9780993201905
RRP: £15.00
Size: 209 x 150mm
Publisher: Sane Works (Apr 2015)
Paperback: 263 pages