By Chris Welford on 4th November, 2020 in Change, Feelings and Emotions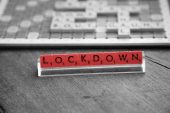 Here we go again!  What did we learn from last time?  Here are some ideas for making it all a bit easier. The head stuff!  Listen, you are enough already.  This isn't easy, so lay off the massive re-decorating plans, the sourdough baking competition and idea that you have to...
By Chris Welford on 28th September, 2020 in Development, Psychotherapy & Counselling
How do you develop people in the volatile, uncertain, complex and ambiguous (VUCA) world we are currently living in? We think traditional management and leadership development is no longer enough – even if it is being delivered remotely and flexibly.   Right now, more than ever in this changing VUCA...