By Chris Welford on 13th October, 2020 in Assessment, Self-Knowledge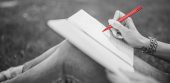 We've been telling stories to each other pretty much since the birth of language.  Art, philosophy and religion are replete with tales about human behaviour and interactions. But we don't just tell stories to each other, we also tell them to ourselves e.g. 'I'm not good enough,' 'I must be...
By Chris Welford on 28th September, 2020 in Development, Psychotherapy & Counselling
How do you develop people in the volatile, uncertain, complex and ambiguous (VUCA) world we are currently living in? We think traditional management and leadership development is no longer enough – even if it is being delivered remotely and flexibly.   Right now, more than ever in this changing VUCA...