By Chris Welford on 19th October, 2020 in Assessment, Coaching, Self-knowledge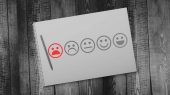 It's generally accepted in organisations that feedback is a good thing. Training in providing feedback (where it's given) goes something like this: find some quality time to sit down with a person; be clear about what you want to say; be specific about behaviour and stick to the facts.  All...
By Chris Welford on 13th October, 2020 in Assessment, Self-Knowledge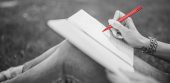 We've been telling stories to each other pretty much since the birth of language.  Art, philosophy and religion are replete with tales about human behaviour and interactions. But we don't just tell stories to each other, we also tell them to ourselves e.g. 'I'm not good enough,' 'I must be...