By Chris Welford on 16th March, 2021 in Rest and Relaxation, Sleep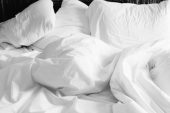 We welcome a guest blog this week from Dave Gibson our resident sleep expert and specialist wellbeing coach. When we fall ill, we instinctively want to sleep longer. That's because we are designed to 'sleep ourselves well'. In this way, our immune system stimulates us to sleep. In fact, the...
By Chris Welford on 24th November, 2020 in Rest and Relaxation, Stress and Pressure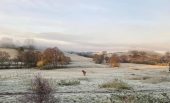 And …. relax … Easier said than done?  If you are struggling to switch off at the end of a busy day, it might be because you are applying the wrong techniques. It's easy to think that in order to slow down and stop, all you need to do is...