By Chris Welford on 14th December, 2021 in Feelings and Emotions, Sleep, Stress and Pressure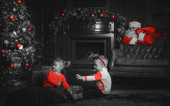 When it comes to getting your children to bed on time the most difficult night of the year is undoubtedly Christmas Eve; especially for those hoping to catch a glimpse of Santa. Here's some tips to make sure that they are bright and breezy, rather than fractious, under-slept and grumpy....
By Chris Welford on 16th March, 2021 in Rest and Relaxation, Sleep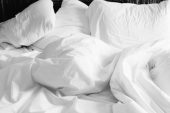 We welcome a guest blog this week from Dave Gibson our resident sleep expert and specialist wellbeing coach. When we fall ill, we instinctively want to sleep longer. That's because we are designed to 'sleep ourselves well'. In this way, our immune system stimulates us to sleep. In fact, the...