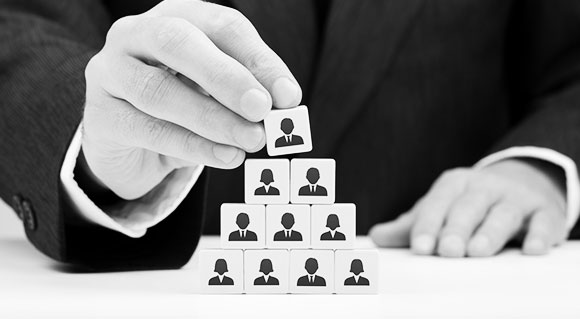 The Persuasive Professional
HR professionals don't spend a lot of time thinking about how they get their message across; well not in my experience.
All too often there seems to be the assumption that our knowledge and insight should speak for itself or that cursory references to best practice are enough. But there's a problem with this, particularly during times of economic squeeze.
Engineers and finance people might be able to get away with relying on their technical know-how. What they do is often mission or safety critical. Other disciplines are adept at transmitting their thoughts – sales, marketing and corporate communications to name but three. Worse still, some elements of what HR offers are considered discretionary spend when money is in short supply. People find it easier to say no.
SO, IF WE URGENTLY NEED TO BUILD UP OUR PERSUASIVE SKILLS, WHAT'S THE MINIMUM WE SHOULD KNOW?
Some of the lessons of social psychology might help here. In general, a message will be seen as impactful if the following are true:
Reciprocation
We are hard-wired to return a compliment. People are more likely to comply with requests when something has been given beforehand. Every charity knows this as it supplies small gifts before asking for money. What do we give in HR before we ask for something back?
Authority
It used to be a guy in a white coat on the Anadin or Daz adverts. It might be more subtle now, but we are still attracted to the opinions of experts – high status individuals who we trust and admire. Who are the experts our line colleagues admire? It might be vain to assume that it's just us!
Social Proof
Getting someone to expound the virtues of your ideas is better than personal grandstanding. Talking about best practice goes some way but it's better if it's specific. Who specifically has seen the benefits of what we are suggesting? Why might we be left out of something good if we didn't join in?
Scarcity
We remain suckers for "while stocks last." We obsess in HR about egalitarianism and fairness. Interesting that the messages from product marketing are often the polar opposite. How can we make line managers feel lucky that they have our services and that they are getting a leg up from using us?
Consistency
People are more willing to move in a particular direction if they see it as consistent with a commitment that they have already made. Consider this when you next launch another initiative on the hard pressed line!
Liking
It's true that people prefer to say yes to those that they like. I once worked with a successful sales guy who used to say "be liked … qualify….close." He never deviated from this and put a huge emphasis on the first step.
Here we are indebted to the work of people like Robert Cialdini and the wonderfully written thoughts of Kevin Dutton – essential reading for our profession.