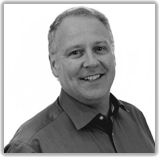 My passion is for spotting and growing the potential of individuals and teams; the satisfaction comes from seeing them achieve things they never thought they could and seeing the business perform better as a result.  I've worked in Leadership Development, Talent Identification and Development and Team Development for more than 25 years.  Specialities include Board Evaluation and Facilitation, Succession Management, Executive Coaching, Leadership Assessment and Development and developing novel approaches to Talent Management.  I have worked in professional services, multinationals and public-sector organisations – and my consulting career has been balanced by time working as a Group HR Director.
Because of my range of commercial and sector experience, I'm able to help bring about tangible and positive changes with individuals and teams alike.  My focus on helping people deliver, develop and succeed means that I often work with companies that are restructuring, undergoing turnarounds or are merging, buying something or 'changing their brand'.
Sector-wise, I've worked in retail, global manufacturing, FMCG, multi-utility, retail, casual dining, banking and financial services, utilities, airlines, media, communications, leisure, engineering, transport and third sector. My passport and battered suitcase will tell you that I've done this across Europe, the Americas, the Middle East, Far East and Australasia.
Originally, I started out in the Aerospace Industry, using psychology to design control systems for 'high tech' aircraft and spacecraft plus selecting people to operate them, so that the machines worked properly and the operators didn't break them.  I ended up managing cross-European projects, where my passion for developing people and their potential was ignited.  I moved into consultancy because I wanted to do this in a commercial, fast moving and focused context.  I initially worked in a number of boutique assessment and development practices before co-founding one of the UK's largest Business Psychology companies.  Subsequently, I joined Penna PLC and ultimately led the Consulting and Development business.  I have also worked as HR Director of Las Iguanas, La Tasca and La Vina restaurants, where I led the 'people bits' of their sale to Casual Dining Group and the integration into the combined business. There, I was responsible for HR strategy, turnover reduction, recruitment, HR operations, employee engagement, professional and skills training, plus talent and development.
Professionally, I'm a Chartered Psychologist and an Associate Fellow of the British Psychological Society.  I'm an Accredited Executive Coach as well.  Way back, I graduated in Occupational Psychology and subsequently obtained a Master's degree in Applied Business Psychology.  Over the years, I've become qualified to use a wide range of psychometrics, as well as being a Chartered Scientist and a licenced NLP practitioner.
Outside work I have four teenage sons, rather too many bikes, even more guitars and a fascination with anything that flies.