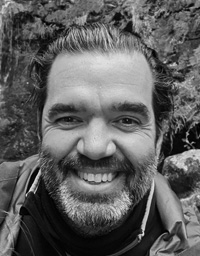 Pre-coaching background
Investment Director, Non-Exec Board Member, Banking, Factory Management, Engineering.
An ideal client would be
Someone who is struggling to meet their potential and is feeling frustrated because of it; someone curious about how they might get more out of themselves and those around them without adding more stress to anyone's life.
What I don't like doing
Working with people who are not curious about their own development.
Style
Relationship orientated. I am challenging yet supportive as I encourage clients to bring awareness to their thoughts and behaviours.
Location
North West England/North Wales and Internationally both online and in-person.
Relevant qualifications
MEng (UMIST & ENSIC), MBA (Manchester Business School)
Diploma TA Counselling, Diploma Integrative Psychotherapy
Practicing Psychotherapist, UKATA Registered
Industry sector experience
Banking, M&A, Manufacturing, Chemical Industry, Engineering, Sales, Medical, Energy, Agriculture.
What makes me different?
With over 20 years business experience at board & senior management level across several different sectors, I understand the external pressures of modern management. I have gained additional understanding of the personal and internal challenges we face through being a psychotherapist and I am able to explore limiting beliefs and self-sabotaging behaviours to help people find a peaceful balance in their lives and in their interactions with others.
Languages
English