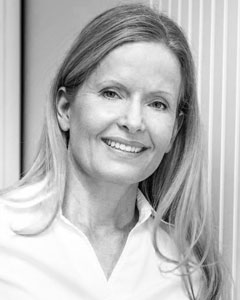 Over my 20 year HR career, I have held HR Director positions for large and scaled-up organisations; working internationally and in the UK. In these roles I coached executives, leaders, built organisational and leadership capability, and led strategic change and diverse teams across several sectors and countries. Over this time, I realised that what I loved the most, and where I added the greatest value was enabling people and teams to understand and reach their full potential through coaching.
I am passionate about enthusing and empowering individuals and teams to recognise and understand their full range of talents and capabilities leading to greater self-awareness, effectiveness, and the achievement of their goals.
When working with individuals and teams I employ a range of diagnostic tools to understand both the symptoms and the root cause and then work with them to embed the learning and sustain the change.  The three key principles that underpin this are:
Enthuse – recognise their potential and eliminate any feeling of limitation
Empower – learn how to use their talents and apply new techniques that complement each other
Enable – take ownership and develop trust and confidence in their abilities
My area of expertise is individual coaching – focusing on developing and sustaining authentic leadership and emotional intelligence effectiveness, building and inspiring confidence and capability, improving effectiveness in leading and managing change, resilience, and engagement, dealing with, and managing imposter syndrome and unconscious biases.  I also coach teams, helping them understand successful team dynamics to become more collaborative, interactive, and effective.
My extensive corporate experience enables me to understand the challenges and complexities faced by leaders and teams within the 'system' with which they operate in.
I am an accredited Executive Coach and Team Coach with the European Mentoring and Coaching Counsel (EMCC – Foundation), a qualified EQ-i 2.0, Strengthscope and Engage (change and motivational diagnostic) practitioner and an accredited user of several other psychometric tools. I am also a member the Chartered Institute of Personnel Development (CIPD).
Working with individuals and teams to help them grow and achieve things that they didn't think were possible, is truly inspiring and humbling.
My other passion is travelling and exploring, be that through the streets and parks of London or traveling further afar and meeting and understanding people and immersing myself in their cultures.