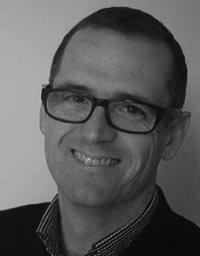 Pre-coaching background
Software engineering, graduate and professional recruitment, executive assessment, business development, leading in a high growth business through to acquisition
An ideal client would be
Open to development, prepared to experiment and willing to think about their thinking
What I don't like doing
Being invited to persuade somebody that they are not perfect
Style
Informal, fun and forgiving but focused. Helping the client make progress while acknowledging perfection may be an unrealistic aspiration
Location
London, but works internationally
Relevant qualifications
BSc., MSc, AFBPsS
CBT, ACT and NLP qualified
Industry sector experience
Banking, Engineering, Defence, Professional Services, Elite Sport
What makes me different?
My experiences of building and leading teams through challenging times and holding P&L responsibility means I can understand situations leaders face as well as apply the models and methods of my professions.
I am informal and effective at building trusting relationships. Some people call this being "Northern"!
Languages
English