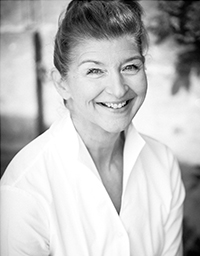 I am an Accredited Master Executive Coach and Supervisor with an extensive business and psychotherapeutic background. I offer a unique blend of Executive Support and Development: 'support' that enables you to sustain your performance in the constant white water of 21st Century business; 'development' that enables you to realise personal, professional and business objectives.  My work centres on developing high quality, mutually respectful, enabling relationships: based on trust, authenticity, understanding and belief in the power of you and your own resources. 
Over the last 30 years, having started my professional life as a Royal Naval Officer, I have had the privilege of leading and working in a wide range of environments: in both the private and public sectors, with charities and voluntary organisations. Having worked at grass roots level, through to senior management and Board Level, I am familiar with and have full appreciation of the challenges faced in seeking to achieve sustainable purposeful success.  I draw directly on a broad experience of organisational functions.  These include, people & organisational development, professional services, governance & professional standards, recruitment, training, business development, public relations & media, sales & marketing. 
I believe that to serve my clients to the best of my ability that I need to continually challenge myself.  As such, in addition to my business experience, I offer insight and learning gained through physical and sporting challenge.  From a base of competitive rowing, offshore sailing, sub-aqua diving, windsurfing and hockey, I have more recently completed endurance events (off-road running, cycling, swimming, kayaking) which culminated in the successful summiting of Kilimanjaro in February 2020. Through these experiences I remain constantly in touch with the reality of what it takes to manage sustained pressure; the significance of feeling and working with 'fear'; the need to constantly move outside one's comfort zone and the challenge of working with a world full of unknowns.  All of which has enhanced my belief & trust that the extraordinary capabilities of humankind – for creativity, ingenuity, psychological strength, mental agility and endurance – will out when the right conditions are in place.
My focus and intention, with every client, is to establish and maintain those conditions so that their extraordinary capabilities are realised.  I look forward to working with you.