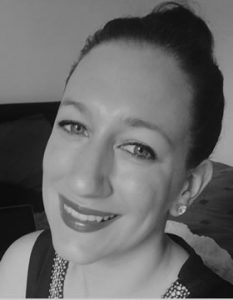 My journey into understanding how the human mind works, in all is complexities, began when I decided to study Psychology and Neuroscience as an undergraduate. I was particularly interested in how the physical translated into consciousness which led me to further study of philosophy and neuropharmacology. I have since worked with people with severe and enduring mental health problems and drug addictions (with voluntary agencies such as Turning Point and Lifeline), as well for the NHS with people experiencing mild to moderate difficulties such as anxiety and depression, using cognitive behavioural approaches to help break negative cycles of behaviour and thinking.
When I discovered the field of Business Psychology I was excited about the huge impact that could be made in people's day-to-day lives, since work is such a large part of how most of us spend our time. People face the same difficulties in and out of work, and if people can be helped to be happier and more fulfilled in their working lives, this can have a huge impact on overall wellbeing.
After gaining an MSc in Organisational Psychology, I have coached and delivered workshops to undergraduate and post-graduate students to help them understand their career aims and how best to position themselves for the world of work, and to help them navigate selection processes that may involve assessment centres and psychometric testing – which I am also qualified to administer and use as part of a coaching session. Ihave an extensive research background, having worked in various research teams at the Universities of Sheffield and Manchester, as well as in commercial settings, and this passion for research fuels my desire to keep learning about and understanding issues, as well as the latest approaches for helping people solve them. I take a holistic view of wellbeing and believe that a healthy mind and body are essential for a satisfying working life (and vice versa) and aim to draw on my wealth of experiences to help people at work experience the highest level of wellbeing possible.