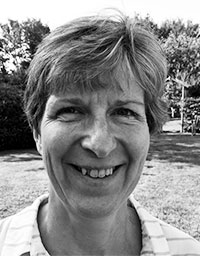 I have always been curious about people and what makes them tick. Right from the beginning of my career, as a retail Pharmacist, I realised that I could have a positive impact upon others and support them in making a positive change.
When I moved into the pharmaceutical industry and into formal people management roles my passion for supporting people's development grew. Throughout my career I have worked with people on a journey of self-discovery to enable them to be the best that they can be. This has involved some tough conversations and sometimes helping them find the right place for them to grow and fulfil their potential. I truly believe there is a right place for everyone to grow and become the best they can be – they might not have found it yet!
From this passion combined with feedback from a respected manager I found the world of coaching and have never looked back. I have coached people across Europe and the US, supporting, encouraging and challenging them to dig deep to identify what is holding them back from being the best they can be.
As a senior manager in a corporate role I have faced many of the challenges that my clients face. I believe this along with ability to engage with people from all walks of life allows me to easily establish trust with people thus enabling me to work with them to surface the beliefs that are holding them back.
I have experienced many changes throughout my career and from all perspectives which uniquely enables me to empathise, support and challenge a client going through this.