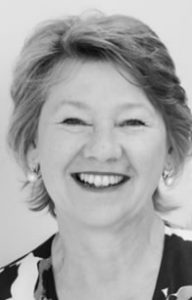 I help my clients maximise the impact they have, and the value they add to the organisations they work for. Together, we focus on recognising and understanding their values, strengths and achievements –helping them shape and develop their 'story' and able to articulate, with confidence, what makes them unique.
I specialise in helping clients build resilience and create positive pressure (how you can make stress work in your favour), working at an individual and organisational level. I also speak on this topic at conferences and run workshops.
The commercial experience gained over 25 years from a number of wide ranging roles within the consulting sector has fed into my coaching practice. I understand the realities of the business world, having been there myself – from consulting to clients, leading business units, building high performing teams and driving organisational change.
You will find my coaching style pragmatic, insightful, engaging, with a focus on developing strengths. I maintain a balance of being supportive yet challenging.
Social mobility and educational diversity are important to me and I support this through my pro bono work. I am a qualified Executive Coach and a member of the European Mentoring and Coaching Council.