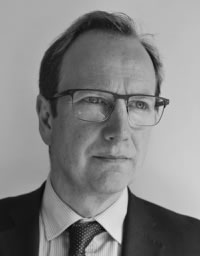 I'm passionate about helping leaders and business owners build effective and 'future fit' organisations and in my experience, this all about understanding what you want for your business and your people and delivering the required changes intelligently and effectively. During any period of change you need friendly, objective and professional advice and that is where I can help from diagnosis to 'sleeves rolled up' delivery of change.
A background working with both public and private sector organisations in a variety of Senior Advisory and Line HR roles has given me expertise in Organisation Design, Organisational and Individual Performance, Business Recovery, and managing Growth and Transformational Change.  Nearly 30 years in and around HR has given me a deep, practical understanding of how to get the 'people bit' right and how to deliver real value to the organisations I support.
In the words of a couple of recent clients:
Craig was at the top of the list when I needed to urgently cover a gap at leadership level. He hit the ground running and quickly established himself within the wider transformation agenda, embedding with business executives as a trusted but also challenging advisor. He has supported and executed the necessary reorganisation, leading on difficult and complex employee issues whilst building people management capabilities across the leadership group, executing at pace. I would recommend Craig to organisations that need a balanced, thoughtful and pragmatic HR strategist who can also roll up his sleeves get stuck in and deliver in challenging environments and when it counts most.
Craig joined as Programme Manager for a significant Operations Transformation project at a critical stage.  His excellent situational analysis, understanding of the relationship of this change with other business led projects and his ability to manage and balance the needs of key stakeholders allowed him to make a really positive and lasting contribution to addressing our Agile Operations challenge.