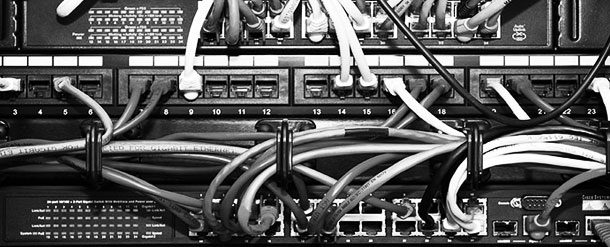 You could look at wellbeing in lots of different ways. What we think is that being happy, fulfilled and productive are things that should all aspire to and that there are real business benefits to having your people at the top of their game. But by accident or design, the world of work has a nasty habit of bending us out of shape. That's why we developed a whole series of 1:1 and group interventions that help redress the balance. You can read more in our book Staying Sane in Business, with its supporting website www.sane.works, and its sister volume, Mind Body Balance, which is available now. Here is a taste of what's on offer:
Wellbeing and Mental Resilience Workshops – Stress is a small word with huge impact upon the performance of your staff and the organisation as a whole.  We have created Wellbeing Workshops to have tangible, immediate benefits that reduce the risk of stress affecting your business.
Our Workshop Aims –
To identify the stressors that delegates find affect their lives the most, so that we can tailor our workshop to be most effective.
To provide techniques and exercises that can be taken away and used to instantly neutralise stress.
Our workshops are delivered by either 1 or 2 presenters, and are tailored for groups of between 12 and 16 as we have found that the smaller the group, the more confident people become at discussing issues to which they can relate and will interact more freely.  We recommend a workshop duration of 2 to 3 hours to allow full interaction and discourse, thus increasing the efficacy of the session.
---
Clothed, Seated Chair Massage is the most popular, effective and highly acclaimed service at the workplaces we visit nationwide.  Sickness due to musculo-skeletal problems is one of the largest contributors to workplace absence so this is a perfect way to fulfil your responsibilities to the health and wellbeing of your teams, whilst also giving them an enjoyable and healthy "work perk"!

Regularity of massage has a powerful impact on ongoing wellbeing, and having the therapist(s) placed in a visible communal area throughout their visit will help make your teams more aware that the service is provided for them.  We tend to find this approach encourages and improves accessibility and engenders goodwill from staff.  We can also discuss health and lifestyle issues with staff as we work to encourage staff to focus on their wider health.
It is our experience that when a company pays for their staff as part of their occupational health and wellbeing policy, there is almost 100% staff take-up of our services.  This is important, as it creates a healthy, happy culture within the organisation without exclusion to those on lower incomes, who in many ways may need health and well-being advice as much (or even more) than those who can afford access to services in their own time.

Each individual receives bespoke advice, building a healthy ethos across the business
We act as an "early warning" system for people who may need other support or intervention to avoid more serious physical or mental issues arising in the future
We help to make an impact on reducing work-related stress and absenteeism
If you identify staff at risk of absenteeism due to stress or muscular problems, we can make sure they are prioritised to ensure our visits have the largest effect possible.  Similarly, if you identify the day of the week or part of the month where absenteeism is at its highest, our visits can encourage staff to be in work to experience the benefit of our visits.
We would recommend a minimum regular visit of once a month for each individual who wishes to see us.  The frequency of our visits and the number of therapists you require can be calculated by the number of staff you have.  Each therapist can see 4 people in an hour by means of 15-minute sessions.
---
Fitness Classes – Our classes are all-inclusive, no matter what fitness level or ability your attendees possess.  We can also tailor the classes to make sure staff feel refreshed rather than exhausted!  During the summer months this is also an opportunity to get some fresh air and movement before or after a day in the office.  Get outside, get moving, energised and fitter with one of our coaches by your side to help you improve your fitness and motivation!

Whether through core-strength classes (exercises whilst sitting on gym balls), Yoga, Pilates, Zumba or Insanity (a form of High Impact Interval Training), improving fitness levels can be fun, motivating and entertaining.
---
Fit-Tests / Health MOTs – We can provide drop-in "Fit-Tests" delivered by a personal trainer to give staff an idea of their fitness and how to make small changes to improve their physical performance. 
A health specialist can be provided to perform individual "Health MOTs" where percentage fat, muscle mass, body mass index (BMI), resting heart rate,
cholesterol,
aerobic fitness,
blood pressure
and sugar levels are tested. During the Health MOT, staff will also have the opportunity to discuss hydration, alcohol intake, sleep quality and any existing injuries. The MOT can be used to define fitness and lifestyle goals for the future.
---
Smoking Cessation – Have you ever counted up the hours that your employees take to leave their job to have a cigarette?  Smokers take on average 33% more sick leave than other staff.
We can offer assistance to help your staff quit smoking by offering awareness presentations, events, referrals and 12 week programmes for larger organisations. Smokers are 5 times more likely to quit if they have support and use Nicotine Replacement Therapy.  We can customise a programme to suit each organisation which can be run as part of the "Stoptober" national initiative, or independently.
---
Swedish & Deep Tissue Massage, Using a Couch – This type of massage is much more in keeping with what you would receive when visiting a spa or therapy clinic.  Set in a private room and using towels to cover the client and keep them warm, the therapist uses a combination of smooth strokes, pressure and rhythm to relax the mind and muscles.

These are particularly effective in combating muscular aches and pains related to sporting activity, working posture or long term injuries.
Massage can help to:
Reduce pain by decreasing muscle tone
Improve circulation and lymphatic flow to improve the health of your tissues
Assist in the removal of metabolic waste after exercise
Remodel and break down scar tissue following an injury
---
Tai Chi and Tea Sessions – Just 45 minutes of this gentle martial art can focus the mind, formulate thoughts, develop creative ideas and strategy as well as de-stress the body. This session is completed with a cleansing Chinese tea and the chance to engage on a different level with your colleagues.
---
Health and Wellbeing Inspirational/Fun Factsheets – We can provide informative and useful guides to keep your staff educated about any aspect of health and wellbeing.  Subjects include nutrition, weight management, exercise, time management, productivity, sleep hygiene and confidence.  We are happy to tailor any guide specifically to the working environment of your staff to make them as relevant and effective as possible.
---
Nutrition Workshops – We have experienced nutritionists who can provide anything from a one-hour workshop discussing healthy eating, nutrition and labelling etc. to informal drop-in sessions for tailored dietary advice, to full-blown healthy cookery demos.  If desired, we can even include your colleagues' families in the education to make the impact as wide-reaching as possible.  We can also bring along our smoothie-bike to create a buzz in your workspace!
We can make our knowledge accessible to all through email bulletins on healthy eating (to support fitness, to lose inches/weight, to increase energy levels, "meat free Monday" recipes etc.) and dedicated email, phone or forum support within your intranet (if applicable).
---
'Weigh To Go' – This programme is an investment into your businesses most important resource, your employees.  The programme does not involve dieting; it's about educating your staff on healthy eating principles and supporting them with behaviour change strategies that are appropriate for their individual lifestyles.  Each session involves group discussion, a nutrition activity, information leaflets and the option to be weighed.  Any staff member is able to attend because the main focus is not weight loss it's changing behaviours they wish to in order to become a healthier member of your team.  The session can be delivered at any time convenient to you, so not to impact on the working day.
---
Healthy Eating Workshops – Our workshops offer a variety of empowering and engaging nutritional topics. These workshops can be tailored to focus on a specific theme, stand alone or form a continuous weekly or monthly programme.

A good starter workshop would be our 'Food for thought' workshop which highlights the principles of healthy eating.  It entails discussing the food groups (Eatwell plate) and relating it to our busy lives, Q&A, visual aids and an engaging activity utilising food models. The content of the workshop includes a takeaway literature specific to your focus (booklets, fact sheets, leaflets, recipe cards etc.) for each person.
On completion of the workshop your staff will be able to:
Utilise practical skills to incorporate healthy eating into their busy lives
Be confident in making informed and sustainable healthy lifestyle choices
Dispel common myths around nutrition and healthy eating
---
Healthy Eating Cookery Demonstration – There's no better way to encourage cooking low sugar, fat and salt recipes and motivate change than seeing it in action… especially after tasting the delicious results! We will demonstrate a quick and easy recipe featuring wholesome and affordable ingredients. Your colleagues will leave with the recipe card and confidence to continue healthy cooking at home.  The portion size will be enough for a light lunch for everyone!
---
Smoothie Bike Package – We would like to take the hassle away from you by providing not only a fantastic way to make great tasting nourishing smoothies, but an innovative device that really gets your colleagues interacting whilst learning about healthy eating and being active. Our new stationary bike is fitted with a blender that spins as you pedal, creating healthy fruit smoothies in minutes!
---
Running Expo – We have running experts available for you to drop in and talk to about anything and everything running related.  They can offer you expert advice and help you choose the gear that's right for you.
Areas covered will include –
Gait analysis
Nutrition and training advice
Footwear samples to try
Sports bra fitting and advice
Wearable tech to try out
Free training guides for everyone, no matter what level of fitness or experience you have
Information on stretching, core stability and running during pregnancy guides