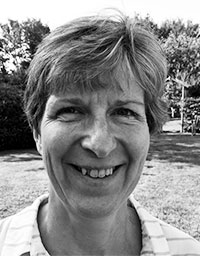 Pre-coaching Background
Registered Pharmacist, Retail Manager, Line Manager, change management, process improvement specialist, team building.
An ideal client would be:
An individual looking to grow and develop themselves or going through a major change in their life which leads them to question the path they are on.
What I don't like doing
Coaching an individual who isn't engaged in the process or one who is looking for me to provide the answers.
Style
Calm, supportive but challenging. I use active listening combined with questioning to support the client develop self-awareness.
Location
East Anglia, South East England.
Relevant Qualifications
BSc(Hons), Registered pharmacist
Certificate in Professional Coaching Skills
Member of the Association for Coaching
Industry Sector Experience
Retail, Healthcare, Pharmaceutical Industry, Education
What makes me different?
A pharmacist with a passion for supporting people in their growth and development to become the best version of themselves. As a senior manager in a corporate role I have faced many of the challenges that my clients face. I quickly create trust with people enabling me to work with them to surface the beliefs that are holding them back.
I have expertise in managing through change from all perspectives which enables me to empathise, support and challenge a client going through this.